Watch for our next event on November 11.
Here's what attendees enjoyed at our previous meeting:
---
Please note our new start time and meal arrangement (see below).
Our experts have plenty on their minds — what's on yours? We'll talk about all of it at our next…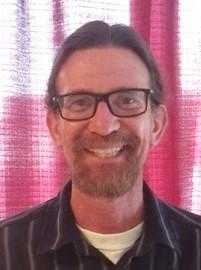 An open forum with 3 local pros:
Realtor Addy Watson, rehabber Chuck Edwards, and contractor Dave Wandel
An ideal meeting for our friends to the south of Baltimore — no fighting Beltway traffic! Join us from points north, too.
Saturday, October 14, at Timbuktu restaurant in Hanover, near Arundel Mills.
NOTE NEW START TIME.
From 11:30 a.m. to 1:30 p.m.
NOTE NEW MEAL ARRANGEMENT.

Everyone pays for his or her own meal.
Baltimore REIA members get into the meeting at no charge.
Non-members pay $19 for admission. Scroll down and reserve your place!
Here's your chance to hear 3 local experts address their own issues, as well as whatever is on your mind. Our pros will kick things off, then invite you to raise any topic about investing. Got questions? Get answers!
ADDY'S HOT TOPICS:
Don't make this mistake in a rehab! Plus: what buyers are looking for.
What's going on with home inspections? Why the inspectors are pickier than ever.
How's the market? For both buyers and sellers.
CHUCK'S HOT TOPICS:
Backsplashes. Granite, tile, more.
Lighting. New solutions and styles.
Flooring. What are your alternatives? How do they impact your budget?
DAVE'S HOT TOPICS:
Finding deals on the MLS. Not just REOs.
Getting deals from wholesalers. Yes, sometimes the numbers still work.
Generating your own deals. Direct mail and other techniques.
About your presenters. Addy Watson is an investor-friendly Realtor with Long and Foster. Chuck Edwards is a veteran rehabber with dozens of projects to his name. Dave Wandel is a contractor and a successful investor in his own right.
Don't miss this opportunity to tap the wisdom of all 3 local professionals!
A typical Strategies South Meeting: good food, great knowledge, and lots of networking.
Not a member of Baltimore REIA?
Sign up now for admission to the
Strategies South Meeting.
Yes, you can pay at the door. But why not sign up now, spend less time in line, and do more networking?
You'll pay no extra charge to attend this meeting, save on our other meetings, save on classes, and get vendor discounts including a 2% rebate from Home Depot. Plus FREE access to the content of $197 worth of DVDs from our own local experts.
About the Strategies South meeting
One of several satellite meetings from Baltimore REIA, Strategies South typically brings you a presentation by one or more local experts. You'll learn plenty from other investors in the room as well.
We started this meeting for the convenience of our friends to the south of Baltimore. Thanks to the quality of the presentations, attendees come from far and wide, so arrive early and network. You may even do a deal.
DATE AND AGENDA: The meeting is from 11:30 to 1:30 p.m., usually on the second Saturday of the month. The first half-hour you can order your food and beverage, and network with your fellow investors. The presentation begins around noon.
Everyone pays for his or her own meal and receives a separate check. Please plan to dine at this event. The restaurant needs to make a profit, just as we investors do.
QUESTIONS? Contact your Strategies South Moderators: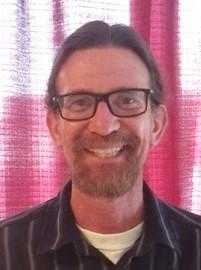 See you at the Strategies South meeting!
P.S. Want even more education from Baltimore REIA?
With one-on-one, personal attention?
Check out our Inner Circle program.