Watch for our next meeting on December 9.
Here's what attendees enjoyed at our previous meeting:
---
Please note our new start time and meal arrangement (see below).
How do millionaires build wealth that gives them huge cashflow? Find out at our next…
Special presentation by Joe DiMaggio and Larry Blizzard, veteran investors and teachers of our "Millionaire Secrets for Wealth and Cashflow" class
An ideal meeting for our friends to the south of Baltimore — no fighting Beltway traffic! Join us from points north, too.
Saturday, November 11, at Timbuktu restaurant in Hanover, near Arundel Mills.
NOTE NEW START TIME.
From 11:30 a.m. to 1:30 p.m.
NOTE NEW MEAL ARRANGEMENT.

Everyone pays for his or her own meal.
Baltimore REIA members get into the meeting at no charge.
Non-members pay $19 for admission. Scroll down and reserve your place!
If you want to be millionaire, learn from guys who know how to get you there. You've seen Joe DiMaggio and Larry Blizzard at countless Baltimore REIA meetings, and you may know about the "Street-Smart Secrets" class they've taught over the years.
Their class is coming up again on January 13… it's now called "Millionaire Secrets for Wealth and Cashflow"… and you can get a sampling of their proven techniques at our next Strategies South Meeting.
The basic content of the class is the same, because you still need to be street-smart, both in knowing your streets and doing deals. Now Joe and Larry are fine-tuning the material to give you even more guidance on the road to becoming a millionaire.
Want to get there? Attend this meeting.
About your presenters. Both Joe and Larry are veteran investors who do it all: wholesaling, rehabbing, and especially buy-and-hold. Unlike out-of-town gurus who breeze through our area, Joe and Larry are local experts who are walking the walk. Come hear them talk the talk!
A typical Strategies South Meeting: good food, great knowledge, and lots of networking.
Not a member of Baltimore REIA?
Sign up now for admission to the
Strategies South Meeting.
Yes, you can pay at the door. But why not sign up now, spend less time in line, and do more networking?
You'll pay no extra charge to attend this meeting, save on our other meetings, save on classes, and get vendor discounts including a 2% rebate from Home Depot. Plus FREE access to the content of $197 worth of DVDs from our own local experts.
About the Strategies South meeting
One of several satellite meetings from Baltimore REIA, Strategies South typically brings you a presentation by one or more local experts. You'll learn plenty from other investors in the room as well.
We started this meeting for the convenience of our friends to the south of Baltimore. Thanks to the quality of the presentations, attendees come from far and wide, so arrive early and network. You may even do a deal.
DATE AND AGENDA: The meeting is from 11:30 to 1:30 p.m., usually on the second Saturday of the month. The first half-hour you can order your food and beverage, and network with your fellow investors. The presentation begins around noon.
Everyone pays for his or her own meal and receives a separate check. Please plan to dine at this event. The restaurant needs to make a profit, just as we investors do.
QUESTIONS? Contact your Strategies South Moderators: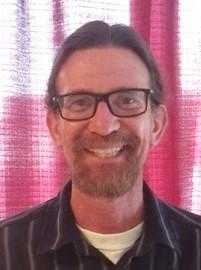 See you at the Strategies South meeting!
P.S. Want even more education from Baltimore REIA?
With one-on-one, personal attention?
Check out our Inner Circle program.