Watch for our next event on March 10.
Here's what attendees enjoyed at our previous meeting:
---
How did the market get this way? What factors will influence where it is going? How does it impact your investing?
Get the big picture on economics and demographics at our next
Special presentation by veteran investor and financial planning expert Ed Cotter
An ideal meeting for our friends to the south of Baltimore — no fighting Beltway traffic! Join us from points north, too.
Saturday, February 10, at Timbuktu restaurant in Hanover, near Arundel Mills, from
11:30 a.m. to 1:30 p.m.
Everyone pays for his or her own meal.
Baltimore REIA members get into the meeting at no charge.
Non-members pay $19 for admission. Scroll down and reserve your place!
What are the major factors affecting real estate investors today — and likely to affect us tomorrow? You're about to find out!
Ed Cotter, a veteran investor and an avid follower of economics and demographics, will share his predictions in his presentation, "We're Not in Kansas Anymore, Toto." You'll discover:
Why our investing future will not be like the last 35 years




How the Federal Reserve influences real estate investing




The advantage of investing in real estate compared to stocks, bonds, and mutual funds




Demographic trends affecting real estate
About your presenter. An investor since 2007, Ed Cotter is a landlord, has done 2 rehabs, and has made 50 loans. Ed worked as a financial planner for many years, during which he earned the Chartered Financial Consultant (ChFC) designation and a Master's Degree in Financial Planning.
What this meeting means for you. Can anyone predict the future exactly? No. Can statistics and trends help you make an educated guess? Yes. Join us on February 10 for insights that could impact your biggest investment decisions.
A typical Strategies South Meeting: good food, great knowledge, and lots of networking.
Not a member of Baltimore REIA?
Sign up now for admission to the
Strategies South Meeting.
Yes, you can pay at the door. But why not sign up now, spend less time in line, and do more networking?
You'll pay no extra charge to attend this meeting, save on our other meetings, save on classes, and get vendor discounts including a 2% rebate from Home Depot. Plus FREE access to the content of $197 worth of DVDs from our own local experts.
About the Strategies South meeting
One of several satellite meetings from Baltimore REIA, Strategies South typically brings you a presentation by one or more local experts. You'll learn plenty from other investors in the room as well.
We started this meeting for the convenience of our friends to the south of Baltimore. Thanks to the quality of the presentations, attendees come from far and wide, so arrive early and network. You may even do a deal.
DATE AND AGENDA: The meeting is from 11:30 to 1:30 p.m., usually on the second Saturday of the month. The first half-hour you can order your food and beverage, and network with your fellow investors. The presentation begins around noon.
Everyone pays for his or her own meal and receives a separate check. Please plan to dine at this event. The restaurant needs to make a profit, just as we investors do.
QUESTIONS? Contact your Strategies South Moderators: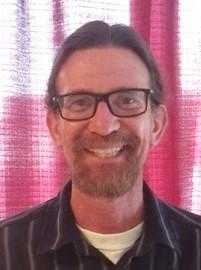 See you at the Strategies South meeting!
P.S. Baltimore REIA's Inner Circle program gives you one-on-one mentoring to help accelerate your success. Check it out.
Have you joined our Facebook Community? You can post deals, find deals, ask questions, and get answers. You'll also get a freebie every Friday. Join the community now.