Watch for our next meeting on January 13.
Here's what attendees enjoyed at our previous meeting:
---
Cheers! Not just one but four experts for your education and enjoyment at our next…
Special presentations by Bill Fell, Gary Kenner, Will Rodgers, and Addy Watson
An ideal meeting for our friends to the south of Baltimore — no fighting Beltway traffic! Join us from points north, too.
Saturday, December 9, at Timbuktu restaurant in Hanover, near Arundel Mills.
NOTE NEW START TIME.
From 11:30 a.m. to 1:30 p.m.
NOTE NEW MEAL ARRANGEMENT.

Everyone pays for his or her own meal.
Baltimore REIA members get into the meeting at no charge.
Non-members pay $19 for admission. Scroll down and reserve your place!
Any one of our presenters would make it worth your while to attend our next Strategies South Meeting. And you'll hear from all four of them! Here they are, and what they'll be sharing with you…
BILL FELL, the "Big Dog" of Baltimore REIA, an investor for more than 40 years, and instructor of our"Start Me Up" class:
Pitfalls of subject-to deals — how to avoid falling in those pits!

Rolling options — making them roll in your favor

Lease option vs. purchase option — do you know the differences… advantages… dangers?

Memorandum vs. mortgage to secure option — which gives you more protection?

How Dodd-Frank affects selling an option — that's right, the law affects you, not just the banks
GARY KENNER, veteran investor, hard money lender, moderator of our Strategies Harford Meeting, and instructor of our "Find That Funding!" class, on four ways to find the money you need for investing:
Hard money — pricey, but if the numbers work, go for it (and get the advice it usually comes with)

Private money — what's less hard about it

Bank financing — how to find banks that fund what we do

The fourth way, perhaps the best of way of all these days — attend the meeting and find out!
WILL RODGERS, a real estate investor with 20 years of experience, 18 years as a realtor as well, and 100 rehabs to his name:
How to find deals — yes, good deals, even in today's highly competitive market

Construction tips — do it right the first time (Will is becoming a builder by breaking ground on his first all-new-construction home next year)

Completing your rehab in a timely manner, because time is money here — big money
ADDY WATSON, an investor-friendly realtor with Long and Foster, and moderator of this meeting:
The importance of good comparables and how to get them — will you make the profit you're expecting?

The real estate market at this time of year — good, bad, same as always?

Buyers' financing — what types are they using and how much seller help are they asking for?

The FHA 90-day rule — what it is and how it affects you — not just your ability to flip, but also your ability to finance
If you're wondering how these four experts will present all this great information in one meeting, so are we! Join us on Satuday the 9th, and let's find out!
A typical Strategies South Meeting: good food, great knowledge, and lots of networking.
Not a member of Baltimore REIA?
Sign up now for admission to the
Strategies South Meeting.
Yes, you can pay at the door. But why not sign up now, spend less time in line, and do more networking?
You'll pay no extra charge to attend this meeting, save on our other meetings, save on classes, and get vendor discounts including a 2% rebate from Home Depot. Plus FREE access to the content of $197 worth of DVDs from our own local experts.
About the Strategies South meeting
One of several satellite meetings from Baltimore REIA, Strategies South typically brings you a presentation by one or more local experts. You'll learn plenty from other investors in the room as well.
We started this meeting for the convenience of our friends to the south of Baltimore. Thanks to the quality of the presentations, attendees come from far and wide, so arrive early and network. You may even do a deal.
DATE AND AGENDA: The meeting is from 11:30 to 1:30 p.m., usually on the second Saturday of the month. The first half-hour you can order your food and beverage, and network with your fellow investors. The presentation begins around noon.
Everyone pays for his or her own meal and receives a separate check. Please plan to dine at this event. The restaurant needs to make a profit, just as we investors do.
QUESTIONS? Contact your Strategies South Moderators: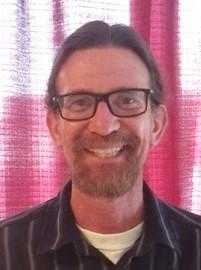 See you at the Strategies South meeting!
P.S. Want even more education from Baltimore REIA?
With one-on-one, personal attention?
Check out our Inner Circle program.