Watch for our next meeting on September 9th.
Here's what attendees enjoyed at our previous meeting:
---
Ready to leave the rat race? Discover how one investor did it — and how you could, too — at our next…
Special presentation by Bill Ames, former corporate employee, now a full-time investor
An ideal meeting for our friends to the south of Baltimore — no fighting Beltway traffic! Join us from points north, too.
At Timbuktu restaurant in Hanover on Saturday, August 12, from 11:30 a.m. to 1:30 p.m.
Just $25 for Baltimore REIA members
and $44 for non-members. Includes lunch.
Scroll down, sign up, and lock in your place!
How do you go from full-time employee to full-time investor and keep paying your bills during the transition?
Local investor Bill Ames had a succesful, decades-long career climbing the corporate ladder. But deep inside he knew real estate investing was what he wanted to do.
So he started investing with the goal of replacing the income from his day job — and succeeded — and then some!
At our next Strategies South Meeting, Bill will tell you the story of:
His first wholesale deal. Bill started with wholesaling, as many first-time investors do. And it paid off handsomely.

His first rehab deal. More work, but an even bigger payday.

His deals since then. Including creative deals, like the one where he split off a lot to make an extra $70k. Plus the deal where he netted almost $30k just by cleaning out the property for a quick sale to another rehabber. Whatever works!

How he built a real estate business while still working his corporate day job. Easy? No. Doable? Yes.

How he finds leads for properties. And how he turns those leads into deals.

The challenges he has faced, and the people who helped him succeed. Mentors, partners, lenders, contractors — you'll need 'em, too.
About your presenter. Bill Ames is CEO of The Team Edge. A real estate acquisition, investment, and renovation expert, Bill has developed an eye for finding solutions to complicated real estate solutions, along with a passion for the business.
About you. A lot of investors say they want to quit their day job. If you're serious about it, don't miss this Strategies South Meeting!
Sign up now for the Strategies South Meeting.
The price includes your meal, with several choices of entrees, plus soft drinks, tax, and tip. (Bar drinks are extra.) Yes, you can pay at the door, but why not spend less time in line and more time networking?
You'll pay the lower price to attend this meeting, save on our other meetings, save on classes, and get vendor discounts including a 2% rebate from Home Depot. Plus FREE access to the content of $197 worth of DVDs from our own local experts.
About the Strategies South meeting
One of several satellite meetings from Baltimore REIA, Strategies South typically brings you a presentation by one or more local experts. You'll learn plenty from other investors in the room as well.
We started this meeting for the convenience of our friends to the south of Baltimore. Thanks to the quality of the presentations, attendees come from far and wide, so arrive early and network. You may even do a deal.
DATE AND AGENDA: The meeting is from 11:30 to 1:30 p.m., usually on the second Saturday of the month. The first half-hour you can order your food and beverage, and network with your fellow investors. The presentation begins around noon, with time for Q&A.
QUESTIONS? Contact your Strategies South Moderators: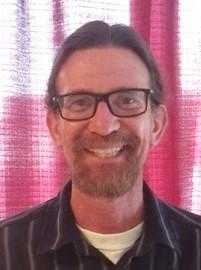 843-359-3968
443-250-6440
410-320-6657
See you at the Strategies South meeting!
P.S. Want even more education from Baltimore REIA? With one-on-one, personal attention? Check out our Inner Circle program.