Watch for our next meeting on August 12.
Here's what attendees enjoyed at our previous meeting:
---
How can you compete against more and more investors?
How can you tell which way the market is going?
How can you survive and thrive in the upcoming fallout?
Get one savvy investor's opinions at our next…
Special presentation by Bill Fell, a veteran investor of 45 years
An ideal meeting for our friends to the south of Baltimore — no fighting Beltway traffic! Join us from points north, too.

At Timbuktu restaurant in Hanover on Saturday, June 10, from 11:00 a.m. to 1:30 p.m.
Just $25 for Baltimore REIA members
and $44 for non-members. Includes lunch.
Scroll down, sign up, and lock in your place!
"The times they are a-changing," as the song says. How can you identify trends, get an edge on other investors, and keep out of the water if we hit an iceberg?
Bill Fell, the "Big Dog" of Baltimore REIA, has been hearing from investors who say it's tougher than ever to get deals. He wondered, why is that? So he took a look at different zip codes and analyzed the numbers.
Now Bill will share his eye-opening research with you, along with his take on a wide range of topics. At our next Strategies South Meeting he'll address:
Determining available inventory from the number of months of housing supply — and how it affects your marketing. Why beat your head against the wall (and drain your bank account) by marketing to areas where it's nearly impossible to get offers accepted?

What's different this time — and what's the same. Low interest rates have made loans more affordable — is that a good thing or a bad thing? What happens when rates go up? For example, will you be able to sell your rehab at the price you need to make a profit? What happens if you can't?

Additional timely topics. The unhealthy thirst for yield… the effects of TV, podcasts, the Internet, and even books (you remember books, don't you?)… how to determine your final product to put on the market… and whatever else comes to Bill's fertile mind as he talks.
About your presenter. Bill Fell has purchased hundreds of properties during his decades-long career. Now semi-retired, he still invests in Maryland and out-of-state. Bill enjoys teaching the many strategies of real estate investing to new and veteran investors.
Now that Fidel Castro is dead, Bill prides himself on being able to make the longest speeches of anyone on the planet. But we'll try to keep him to 90 minutes or so at Strategies South.
When the "Big Dog" barks, smart investors listen. Don't miss this Strategies South Meeting!
Sign up now for the Strategies South Meeting.
The price includes your meal, with several choices of entrees, plus soft drinks, tax, and tip. (Bar drinks are extra.) Yes, you can pay at the door, but why not spend less time in line and more time networking?
You'll pay the lower price to attend this meeting, save on our other meetings, save on classes, and get vendor discounts including a 2% rebate from Home Depot. Plus a FREE welcome kit with $197 worth of DVDs.
About the Strategies South meeting
One of several satellite meetings from Baltimore REIA, Strategies South typically brings you a presentation by one or more local experts. You'll learn plenty from other investors in the room as well.
We started this meeting for the convenience of our friends to the south of Baltimore. Thanks to the quality of the presentations, attendees come from far and wide, so arrive early and network. You may even do a deal.
DATE AND AGENDA: The meeting is from 11:00 to 1:30 p.m., usually on the second Saturday of the month. The first half-hour you can order your food and beverage, and network with your fellow investors. The presentation begins around 11:30, with time for Q&A.
QUESTIONS? Contact your Strategies South Moderators: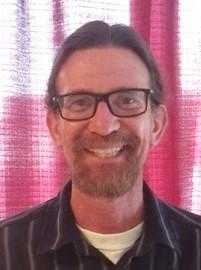 See you at the Strategies South meeting!
P.S. Want even more education from Baltimore REIA?
With one-on-one, personal attention?
Check out our Inner Circle program.