Watch for our next meeting on May 13.
Here's what attendees enjoyed at our previous meeting…
---
You've gotta get the lead out — from your rental properties, that is. Learn why it's so important, and how to do it, at our next…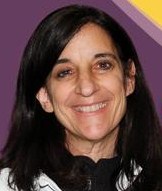 Special presentation by Susan Kleinhammer of LeadTec
An ideal meeting for our friends to the south of Baltimore — no fighting Beltway traffic! Join us from points north, too.
At Timbuktu restaurant in Hanover on Saturday, April 8, from 11:00 a.m. to 1:30 p.m.
Just $25 for Baltimore REIA members
and $44 for non-members. Includes lunch.
Scroll down, sign up,
and lock in your place!
Why risk a multi-million-dollar lawsuit? Make your rental properties lead-free — not just "lead-safe" or "reduced risk." If you don't know the difference, all the more reason to attend this meeting!
Susan Kleinhammer, V.P. and minority partner of LeadTec, will reveal the must-do's and how-to's of dealing with lead in your properties. You want to make your rentals truly safe for your tenants — which helps protect you against predatory lawyers. It's worth thinking "lead-free" for your rehab flips, too.
No one is better equipped to inform you about lead than this local expert. During her career Sue has:
Served as Chief of Abatement for Baltimore's HUD-funded Lead Hazard Reduction Program.




Worked for the Kennedy Krieger Institute to study lead hazard reduction practices.




Managed Baltimore's Lead Paint Pilot Program from 1987 to 1991.




Since joining LeadTec in 1994, been active in all areas of the business: training, inspections, risk assessments, and consulting.
LeadTec is a Preferred Vendor of Baltimore REIA, and many of our members use Sue's services. This lady knows lead, and you need to know what she will share with you. Don't miss this meeting!
Sign up now for the Strategies South Meeting.
The price includes your meal, with several choices of entrees, plus soft drinks, tax, and tip. (Bar drinks are extra.) Yes, you can pay at the door, but why not spend less time in line and more time networking?
You'll pay the lower price to attend this meeting, save on our other meetings, save on classes, and get vendor discounts including a 2% rebate from Home Depot. Plus a FREE welcome kit with $197 worth of DVDs.
About the Strategies South meeting
One of several satellite meetings from Baltimore REIA, Strategies South typically brings you a presentation by one or more local experts. You'll learn plenty from other investors in the room as well.
We started this meeting for the convenience of our friends to the south of Baltimore. Thanks to the quality of the presentations, attendees come from far and wide, so arrive early and network. You may even do a deal.
DATE AND AGENDA: The meeting is from 11:00 to 1:30 p.m., usually on the second Saturday of the month. The first half-hour you can order your food and beverage, and network with your fellow investors. The presentation begins around 11:30, with time for Q&A.
QUESTIONS? Contact your Strategies South Moderators: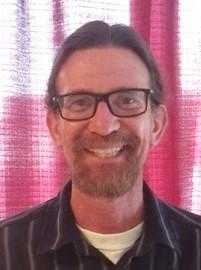 843-359-3968
443-250-6440
410-320-6657
See you at the Strategies South meeting!
P.S. Want even more education from Baltimore REIA?
With one-on-one, personal attention?
Check out our

Inner Circle

program.