Discover how to find and buy houses cheaper than anyone else!
At last, a proven plan for finding more leads — and turning them into profitable deals!
The REI Blueprint Workshop
In Baltimore for one day only:
Saturday, November 18.
Don't miss this opportunity!
Featuring Jason Roberts and Rachel Schneider, creators of the REI Blueprint
Sign up online now and save!
FREE BONUS for all attendees:
a double CD on How to Really Flip Houses With a Full-Time Job, a $297 value, yours at no extra charge.
Sign up today, then join us at the Sheraton Baltimore North in Towson on Saturday, November 18,
from 9:00 a.m. to 3:00 p.m.
Doors open 8:30 a.m.
Check out this message from Jason
What if you found a proven system for success with real estate investing… a system that has already worked for others… a system you can simply follow, so you don't spin your wheels and make costly mistakes?
There is such a system: the REI Blueprint.
In their Saturday workshop, real estate investors Jason Roberts and Rachel Schneider will show you exactly how the REI Blueprint could work for you, just as it has worked for themselves and for their coaching students.
While Jason and Rachel are now teachers, they continue to be students… of their own students! Jason and Rachel have taken the real-life lessons learned by their students and added them to the REI Blueprint. Result: every technique is fine-tuned for maximum effectiveness for you.
Fasten your seat belts.
When you join us on Saturday the 18th, bring a sandwich for lunch and buckle up, because Jason and Rachel will go fast and furious from 9:00 to 3:00. They'll show you how to:
Convert probate properties into big checks. Discover why this is Jason's and Rachel's favorite strategy.


Find hidden inventory at local banks. Forget the giant nationwide banks. Learn how to establish relationships with local lenders.


Get huge discounts — and profits — with short sales. You heard short sales were dead? Not when you do 'em right. Learn how one of Jason's students is crushing it.

Turn trash leads into cash flow with lease options. You can't pay the price a seller wants? No problem. Here's how to make the deal work for both of you.

Pull away from the pack with follow-up marketing. So you can keep yourself in front of your leads long after other investors have given up. When the prospect is ready to act, guess who'll be top of mind.

Create effective marketing materials. So you stand out from the crowd. PLUS: how to track your marketing so you know what works.


Structure your business so you actually have time to do it. When you're organized, 10 to 15 hours a week is enough for success. Yes, you can do this if you have a day job. Yes, you can still spend time with family and friends.
About your presenters. Jason Roberts and Rachel Schneider left the corporate world to start a mortgage company in 2001… lost it all in the crash… and bounced back to become real estate investors who have flipped nearly 400 houses.
In addition to techniques that worked for themselves, they've learned even more from their own coaching students. Now they've compiled all of these proven lessons into the REI Blueprint to share with you.
This workshop includes a FREE bonus: a double CD on How to Really Flip Houses With a Full-Time Job.

A $297 value, it's yours at no extra charge with workshop.
But first, sign up now for the Saturday workshop. You'll save $20 compared to paying at the door, assuming there's still room for you at this limited-seating event. Best course of action: lock in your place now!
Not a member? Join Baltimore REIA now, save immediately on the REI Blueprint Workshop, and enjoy many more benefits.
You'll enjoy savings on our meetings and events all year long… vendor discounts including a 2% rebate from Home Depot… and FREE access to the content of $197 worth of DVDs from our own experts.

The REI Blueprint Workshop is Saturday, November 18, at the Sheraton Baltimore North, 903 Dulaney Valley Rd., Towson, MD 21286.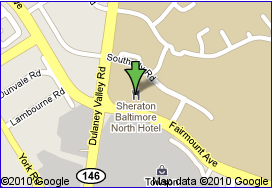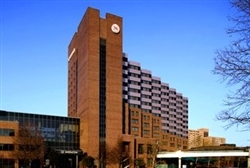 You'll enjoy this great meeting place with plenty of parking — yours FREE with validation.
When you enter the garage you'll receive a ticket. Take it to the front desk, say you're with Baltimore REIA, and they'll validate your ticket.
See you at the REI Blueprint Workshop!