If you want to go from this…
Learn how YOU could put $20,000, $30,000, or more in your pocket with a typical deal.
"Rehabbing for Big Rewards"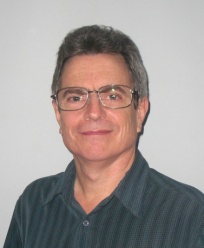 Your instructors: Chuck Edwards and David Page, rehabbers of more than 100 houses
TWO BIG DAYS!
Sunday, March
25
, 11:00 a.m. to 5:00 p.m., visits to properties to put your new knowledge to work. You might even buy a property!
NO RISK! You have our no-questions-asked, 100% money-back guarantee. See below for details.
Sign up now and save $100!
Spouses and life partners attend
at no extra charge.
If you took the class before, take it again at a big discount!
Please note: $1 test-drive members are not eligible for member pricing on classes.
Special value for those who want to take the class again and get the latest info:
Who needs to know rehabbing? You do! Because virtually everyone in the real estate business needs to understand the fundamentals of rehabbing.
Wholesalers need to know what rehabbers do, in order to get a house under contract at a price where both parties make money.
Buy-and-hold investors need to know rehabbing, because most of the properties you buy will need a rehab — and today's renters are fussier than ever.
And of course, rehabbers themselves need to know what they're doing. Because the paydays can be big, but so are the risks.
Good news! Chuck Edwards and David Page have teamed up to share their rehab knowledge with you — knowledge earned at a huge expense in time and money — so you can get up to speed fast for a modest amount of money.
Chuck is a veteran rehabber who started in Florida and moved to Baltimore a few years ago. David has been rehabbing exclusively in the Baltimore metro area for the past 5 years. With more than 100 rehabbed houses between them, Chuck and David have been there, done that, and bought the sump pump.
DAY ONE: IN THE CLASSROOM
Here's what we'll explore on Saturday
Why you may want to rehab: expected paydays of $20,000 or more… a bad reason to rehab… a bonus reason
Tough love: the truth about rehabbing… the risks… the ups and downs… it's a job
Where to rehab — including the single biggest mistake newbies make
What kinds of houses to rehab, and what kinds to avoid — hint: you want a house that has "the right things wrong with it"
How to work with contractors — and what to do when you find yourself working against a contractor — from hiring to firing
The scope of work — how much detail do you need?
The draw schedule — how much to pay and when — including when not to pay
Contractor's lien release and warranty
Being your own general contractor — advantages and disadvantages — are you ready for it?
What insurance you need, and what contractors need
Licensing: who needs it?
Permits: where and when do you need 'em?
Estimating rehab costs — the second biggest area where newbies make mistakes — why you must be able to do it fast
What to do in your rehab — what not to do — where to spend your money — whose opinion matters — with plenty of photos show you exactly what sells
Crunching the numbers: the quick formula vs. the long way
To stage or not to stage?
Dealing with the buyer's inspection addendum
Finding deals, funding deals, and choosing a business entity. The primary emphasis on this class is the rehab itself, but we will touch on these other areas. We strongly urge you to take other Baltimore REIA courses for a well-rounded education in real estate investing.
Complete with documents
The extensive handout for this course includes an appendix with:
Formula for calculating offers

Property intake/rehab estimating sheet

Scope of work

Checklist from closing to closing

Independent contractor agreement

Workers Comp form

W-9 and 1099

Lien release and warranty

Form for firing a contractor
DAY TWO: IN THE FIELD

Better-than-ever rehab tour! Explore properties on Sunday, put your new knowledge to work, and maybe even find your first rehab deal!
First we'll visit a completed rehab so you can see for yourself the level of quality you're going for.
Then we'll visit multiple properties that need rehabbing and are available now. Using what you learned the day before, you'll determine what needs to be done and estimate the cost.
What next? Make an offer! One of these properties could be your first rehab deal.
This day starts at 11:00 and ends at 5:00. We will power through and will not be stopping for lunch, so bring a drink and a snack or sandwich.
What previous attendees have said
Is "Rehabbing for Big Rewards" worth your time and money? Take it from a couple of previous attendees:
"I would suggest anyone who is looking to rehab and wants success to take this course. The presenters know the market and what sells. The knowledge they've shared will get a new investor, and investors looking to elevate their game to the next level, on the right track."
"No hype, just extremely useful knowledge and tips that you could use to create a quality home. All the documents will help to organize and streamline the rehab process. It was also enlightening to hear two investor rehabbers that have reached their goals but sometimes follow different approaches. I liked the banter between David and Chuck. Kept things lively."
Sign up now and save $100!
No extra charge for spouse or life partner.
If you took the class before, take it again at a big discount!
Please note: $1 test-drive members are not eligible for member pricing on classes.
Special value for those who want to take the class again and get the latest info:
A great way to pay early and save: use PayPal Credit for no interest and no payments if paid in full within 6 months. Choose PayPal at checkout, then choose PayPal Credit.
Not a member of Baltimore REIA? Join us and save on this class, other classes, and our 7 monthly meetings… save on everything you buy at Home Depot… and gain many other benefits. A full year of membership is just $179.
You even get FREE access to the content of $197 worth of DVDs from our own experts.
Join Baltimore REIA now
.
Another reason to sign up now for the class: our no-risk, 100% money-back guarantee.
Join us on Saturday, stay until lunch, and if you decide the class isn't worth every penny, simply leave the handouts with us and get a full refund with no hassle. Your risk is zero!
Questions about the class?
Contact either of your presenters:
Want personal guidance from Baltimore REIA? Our Inner Circle
program gives you the one-on-one help our members have clamored for. Check it out!