Support the vendors who support Baltimore REIA!
OUR PLATINUM PARTNERS:

LEADTEC
SERVICES INC.
PREVENTING LEAD POISONING AND
LIMITING LIABILITY SINCE 1988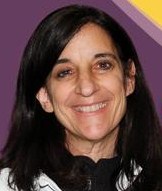 Make your rental properties lead-free —and worry-free!

Contact Sue Kleinhammer
at 410-321-7663 or Leadtec@LeadtecServices.com
www.LeadtecServices.com

Attention: real estate investors. You are making a BIG mistake if you don't have a real estate license! Become an investor agent, make more money, and find more deals.
Visit www.repinvestoragent.com.

Self-directed IRAs let you invest in real estate and let others lend you money to fund your investing.
Contact MidAtlantic IRA at 800-607-0145 Ext. 260 or
info@MidAtlanticIRA.com.
www.MidAtlanticIRA.com
Don't miss the monthly Strategies IRA Meeting from Baltimore REIA and MidAtlantic IRA. Presented by John "Jack" Kiley, CPA, CISP.

When you have the right property management, the benefits go right to your bottom line. For nearly 20 years, Canton Management Company and its President, Pat Weaver, have served landlords in Baltimore City, Baltimore County, and Harford County.
Discover how they can serve you.
We make hard money loans easy!
Fast service, no hassle, 7 days a week.
443-463-1483
410-686-1000zz
Ask for Luis Contreras.
803 Eastern Blvd., Essex, MD 21221
Visit: www.baycapitalgroupmd.com
Hard Money Loan Programs
– Purchase – Rehab – Fix and Flip
– Cash Out Refinance or Bridge
– Investment Property – Commercial
Marc Bolotin or Steve Bond: 410-458-0218
---
OUR GOLD PARTNERS:

Legal and Title Services
Count on the law office of Anthony C. Onwuanibe and Golden State Title and Escrow, LLC. Contact Anthony at 410-779-7040 or a.onwuanibe@gte.net
Steve Luray's
Maryland Insurance Agency
Need builder's risk or other insurance for investors? Contact Steve at 410-602-2636 or steve@lurayinsurance.com
Home Free Lead Inspections
Special discounts for Baltimore REIA members. Contact David Gillis at 443-632-4030 or visit www.homefreelead.com
Need hard money?
Call PSG Lending!
Eastern Savings Bank
Your best resource for a creative and flexible portfolio lender. Residential, commercial, mixed-use. Contact Scott Freitag at 410-218-5308 or sfreitag@easternsavingsbank.com
---
OUR SILVER PARTNERS:
Platte Insurance Agency
Need to protect a property? Contact Michael Platte, "The Insurance Man With the Insurance Plan," at 410-744-5400 or platter1@nationwide.com
---
Charis Contractors
Quality roofing from a company fully licensed and insured. Contact Dave Wandel at 410-320-6657 or davidwandel@charisroofing.com.
---
Are you a vendor who wants to reach our audience of eager investors? Check out our Partner Program.