Watch for our next meeting on December 12.
Here's what attendees enjoyed at our previous meeting:
---
Why is it so hard to buy REOs these days? Get the inside story — and a competitive edge — at our next…
A typical Meal 'n' Deal Meeting.
Networking, education, and fun!
Special presentation by Ed Kowalski,
REO listing Realtor
They're priced higher than ever. Yet there's so much competition from buyers, it's harder than ever to get one under contract. What's up with REOs, and how can you get an advantage when trying to buy them?
Ed Kowalski is a Realtor with The MD Home Team at Keller Williams. He works directly with big banks, asset management companies, and other institutions to list their Real Estate Owned properties (foreclosed and taken back by lenders). Ed will give you his insider's perspective on:
REO basics. A quick review of what REOs are, why prices have gone up, and how buying REOs can still make sense for you.


How to work with REO agents. Tips for creating strategic relationships with listing agents and their teams.


Why buyers' agents hate REO agents. And how you can rise above the animosity to profit.
What most people don't understand about REO agents. Want an edge? Know more than the next guy.


How to make stronger offers. In today's crowded field, you and your offers must stand out.


The power of performance. No boasting, no showing off — just get it done. You expect performance from agents, and agents expect the same from you.


How to play and win the long game. It doesn't pay to get greedy. Instead of a fast dime, go for lots of nickels over time.
About your presenter: Ed Kowalski is a default and investment expert with over 16 years of licensed experience. Since 2008 he has listed and sold more than 600 REO properties. He works with HUD, Fannie Mae, Bank of Americna, Suntrust, HSBC, JP Morgan Chase, and many asset management firms.
Don't miss this opportunity. How often do you get to hear from an expert who works with nationwide financial institutions and knows our local market? See you at the Meal 'n' Deal Meeting!
Convenient location, just off I-95.
Dinner starts at 6:30 p.m. We'll dine and network for a while, and start the group discussion at 7:00.
Sign up now and lock in your place.
The price includes a buffet dinner, complete with soft drinks. Bar drinks are extra.
Can you pay at the door? Yes, if there are seats left. Best idea: sign up now…
$24 for Members
Not a member? Join Baltimore REIA now, then sign up for the Meal 'n' Deal at the lower price for members. Save on all our meetings, enjoy vendor discounts including a 2% Home Depot rebate, and get FREE access to the content of exclusive DVDs featuring our own experts.
How to find the Best Western Plus Hotel & Conference Center: It's at 5625 O'Donnell St., Baltimore, MD 21224. Just off I-95 at the Travel Plaza, with plenty of FREE parking.
Questions?
Contact one of your meeting moderators: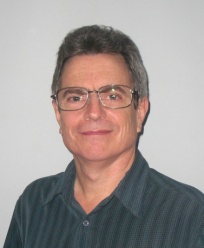 Reserve your place now!
We'll see you at the Meal 'n' Deal!
P.S. Baltimore REIA's Inner Circle program gives you the one-on-one help our members have been clamoring for.
Check it out.