Watch for our next Meal 'n' Deal

Here's what attendees enjoyed at our previous meeting:
---
RESOLVED: You will be more successful in 2018 — and your fellow investors will help you!
Get help making and keeping resolutions at our next
Meal 'n' Deal Meeting
Just about everyone makes resolutions. But will your resolutions about real estate investing really take you where you want to go? And how will you stick with them?
At the next Meal 'n' Deal Meeting we'll tackle the topic of resolutions. Join us to:
Tell us a resolution you've already made about real estate. Chances are, some folks in the room have made a similar resolution. They can help you identify next steps to take and challenges to watch out for.


Come up with a resolution on the spot. If you don't have a resolution yet, simply tell us what you'd like to achieve, and we'll help you come up with an action-oriented resolution to put you on the right path.


Review last year's resolutions. If you achieved them, tell us how you did it. If you didn't, get helpful suggestions about how to make more progress this year.
Resolutions are a perfect topic for the Meal 'n' Deal! Because this meeting is where veterans share their wisdom, newbies learn about real-world issues, and everyone gets smarter.
Come with an open mind and get ready to fill it. You even get dinner!
Convenient location, just off I-95.
Dinner starts at 6:30 p.m. We'll dine and network for a while, and start the group discussion at 7:00.
Sign up now and lock in your place.
The price includes a buffet dinner, complete with soft drinks. Bar drinks are extra.
Can you pay at the door? Yes, if there are seats left. Best idea: sign up now…
Not a member? Join Baltimore REIA now, then sign up for the Meal 'n' Deal at the lower price for members. Save on all our meetings, enjoy vendor discounts including a 2% Home Depot rebate, and get FREE access to the content of exclusive DVDs featuring our own experts.
How to find the Best Western Plus Hotel & Conference Center: It's at 5625 O'Donnell St., Baltimore, MD 21224. Just off I-95 at the Travel Plaza, with plenty of FREE parking.
Questions?
Contact one of your meeting moderators: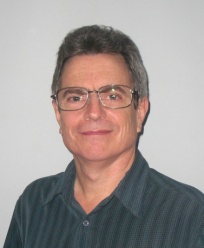 Reserve your place now!
We'll see you at the Meal 'n' Deal!
P.S. Baltimore REIA's Inner Circle program gives you one-on-one mentoring to help accelerate your success.

Check it out.
Have you joined our Facebook Community? You can post deals, find deals, ask questions, and get answers. You'll also get a freebie every Friday. Join the community now.