Watch for our next meeting on September 12.
Here's what attendees enjoyed at our previous meeting:
---
GC or not GC?
Should you hire a general contractor to run your rehab, or handle it yourself? Find out at our next…
Meal 'n' Deal Meeting

A typical Meal 'n' Deal Meeting. Networking, education, and fun!
What are the advantages and disadvantages of hiring a general contractor (GC) to run your rehab project, compared to managing the different subcontractors yourself?
It's a vital subject, because there are thousands of dollars at stake — make that tens of thousands! Which is why we'll focus on it at our next Meal 'n' Deal Meeting.
You'll hear from veteran rehabbers who have tried both approaches. What went well and what went wrong… how to hire and when to fire… the price you pay for a GC and the price you pay for not using one — we'll tackle those issues and more.
PLUS: Who should buy the rehab materials, your contractors or yourself? The rough or finish materials… one or the other… neither or both? Which way saves you money? Which way saves you time? Let's talk about it.
One more reason to attend. At this month's Meal 'n' Deal you'll meet our new co-moderator, Mimmo La Marra, who came up with this terrific topic. Join us to welcome him aboard and learn from his experience.
Convenient location, just off I-95.
Dinner starts at 6:30 p.m. We'll dine and network for a while, and start the group discussion at 7:00.
Sign up now and lock in your place.
The price includes a buffet dinner, complete with soft drinks. Bar drinks are extra. Can you pay at the door? Yes, if there are seats left. Best idea: sign up now…
$24 for Members
$43 for Non-members
Not a member?
Join Baltimore REIA now
, then sign up for the Meal 'n' Deal at the lower price for members. Save on all our meetings, enjoy vendor discounts including a 2% Home Depot rebate, and get a welcome kit with $197 worth of DVDs available only from Baltimore REIA.
How to find the Best Western Plus Hotel & Conference Center: It's at 5625 O'Donnell St., Baltimore, MD 21224. Just off I-95 at the Travel Plaza, with plenty of FREE parking.
Questions? Contact one of your meeting moderators: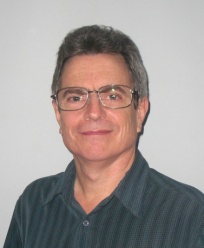 Reserve your place now! We'll see you at the Meal 'n' Deal!
P.S. Baltimore REIA's Inner Circle program gives you the one-on-one help our members have been clamoring for. Check it out.