Watch for our next meeting on July 11.
Here's what attendees enjoyed at our previous meeting…
---
D'oh!
Expensive mistakes can end your real estate investing career. Learn how to how to avoid them at our next…
Meal 'n' Deal Meeting
A typical Meal 'n' Deal Meeting.
Networking, education, and fun!
What's one of the best ways for investors to make money? Avoid losing money!
Too many investors find their careers ending early because of costly mistakes. But you can learn from the mistakes of others — learn how to avoid those mistakes — at our next Meal 'n' Deal Meeting.
We'll explore expensive rehabbing mistakes. The veterans in the room, including your meeting moderator, David Page, have made plenty of mistakes with rehabbing. Somehow David kept going and so did many others. Let us help you enjoy smoother sailing as you flip houses.
Learn about scary buy-and-hold mistakes, too. Ever leased a property to the tenant from hell? Hired a property manager who only managed to make money for himself? Or faced the ultimate cashflow killer, a lead lawsuit? Learn how to avoid these nightmares.
Veterans
: There's a great Sheryl Crow song called "My Favorite Mistake." (
Have a listen.
) Come and share your favorite mistake with your colleagues, and learn from their mistakes.
New investors: Haven't made any mistakes yet? No problem. Come and learn from others.
Everyone: Attend our next Meal 'n' Deal. Missing it would be a big mistake!
Convenient location, just off I-95.
Dinner starts at 6:30 p.m. We'll dine and
network for a while, and start the group discussion at 7:00.
Sign up now and lock in your place.
The price includes a buffet dinner, complete with soft drinks. Bar drinks are extra.
Can you pay at the door? Yes, if there are seats left. Best idea: sign up now…
$24 for Members
$43 for Non-members
Not a member?
Join Baltimore REIA now,
then sign up for the Meal 'n' Deal at the lower price for members. Save on all our meetings, enjoy vendor discounts including a 2% Home Depot rebate, and get a welcome kit with $197 worth of DVDs available only from Baltimore REIA.
How to find the Best Western Plus Hotel & Conference Center: It's at 5625 O'Donnell St., Baltimore, MD 21224. Just off I-95 at the Travel Plaza, with plenty of FREE parking.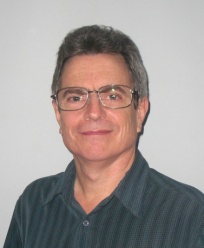 We'll see you at the Meal 'n' Deal!
P.S. Baltimore REIA has a new Inner Circle program, with the one-on-one help our members have been clamoring for.
Check it out.