Watch for our next event.
Here's what attendees enjoyed at our previous event:
---
Learn how to impress a lender…
do more profitable deals!
Enjoy 3 meetings in 1 when
roundtables return to our
Special presentations by Gary Kenner, Janet Tonkins, and Joe DiMaggio & Larry Blizzard
Knowing what a lender wants in a loan proposal… building cashflow with rentals… using street smarts to create great deals — these are strategies every investor needs to know.
That's why we're bringing roundtables back to our Main Event. You'll gain insights from 3 experts:
Gary Kenner, hard money lender. Gary will outline what knowledge is vital when you're making a loan proposal. All about the property… numbers that take everything into account… an honest appraisal of your own strengths and weaknesses — your lender wants to know that you know them.

Gary is an instructor of our "Find That Funding!" class, coming up on October 21. Sign up today and save $100.

Janet Tonkins, buy-and-hold investor. She's called the "Baltimore Real Estate Diva" because she buys houses like other women buy shoes. Even if you don't have rental properties now, you most likely will someday — because passive income is the name of the game with investing.

Janet teaches our "Real Estate Rental Cash Machine" class on Saturday, November 18. Sign up now and save $100.

Joe DiMaggio and Larry Blizzard, veteran investors. For decades these guys have been creating great deals — that is, finding opportunities and turning them into great deals. Joe and Larry will show you 6 strategies to help you do more deals… or make more money per deal… or both!

Joe and Larry teach our "Street-Smart Secrets" class, coming up in December. Watch for details.
Each of these experts will be offering some of their best tips. Then you'll have time to ask questions, so bring 'em on!
Don't miss this Main Event — or any Main Event. It's always on the third Thursday of the month. HINT: Use the "repeat" function on your smartphone calendar to set the Main Event for every month.
Be sure to take advantage of the education and networking each month at our flagship event. See you every third Thursday!


A typical Main Event at Baltimore REIA.
If you're not in this photo, you should be!
Like all of our Main Events, this one is
FREE for Baltimore REIA members.
Guests pay just $19. You can pay at the door, or better still, sign up online and lock in your place.
You'll enjoy savings on our meetings and events all year long… vendor discounts including a 2% rebate from Home Depot… and FREE access to the content of $197 worth of DVDs from our own experts.
Get here at 6:30 sharp for the Newbie Meet & Greet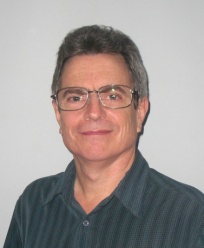 Hosted by David Page. Want to know more about Baltimore REIA or real estate investing? David Page has the answers or can direct you to someone who does. Veterans are welcome as well, to ask any questions or share their wisdom.
Our Main Event is 6:30 p.m. on the third Thursday of each month at the Sheraton Baltimore North, 903 Dulaney Valley Rd., Towson, MD 21286.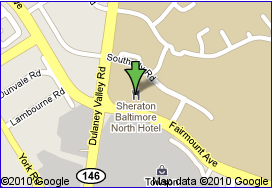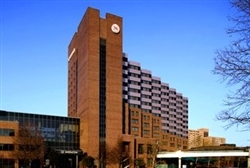 You'll enjoy our great meeting place with plenty of parking — now FREE for every Main Event.
When you enter the garage you'll receive a ticket. Take it to the front desk, say you're with Baltimore REIA, and they'll validate your ticket.