Watch for our next meeting on December 21.
Here's what attendees enjoyed at our previous meeting:
---
Want to find and buy houses cheaper than anyone else?
Here's the step-by-step blueprint to help you get more leads… follow up when others have given up… and convert your leads into profitable deals.
Discover the proven techniques of the REI Blueprint at our next
Presentation by Jason Roberts and Rachel Schneider, creators of the REI Blueprint
Check out this message from Jason

Instead of trying to figure out what works… with wasted effort and expensive mistakes along the way… why not do what has already worked for others? Welcome to the REI Blueprint.
When real estate investors Jason Roberts and Rachel Schneider got started, they followed a mentor's advice and flipped hundreds of homes. Then they shared their success by coaching others.
Even better, they learned from their own students and incorporated those real-life lessons into the REI Blueprint.
How can the Blueprint work for you? Attend our Main Event, and Jason and Rachel will share tips on how to:
Convert probate properties into big checks. Discover why this is Jason's and Rachel's favorite strategy.


Find hidden inventory at local banks. Forget the giant nationwide banks. Learn how to establish relationships with local lenders.


Get huge discounts — and profits — with short sales. You heard short sales were dead? Not when you do 'em right. Learn how one of Jason's students is crushing it.

Turn trash leads into cash flow with lease options. You can't pay the price a seller wants? No problem. Here's how to make the deal work for both of you.

Pull away from the pack with follow-up marketing. So you can keep yourself in front of your leads long after other investors have given up. When the prospect is ready to act, guess who'll be top of mind.

Create effective marketing materials. So you stand out from the crowd. PLUS: how to track your marketing so you know what works.


Structure your business so you actually have time to do it. When you're organized, 10 to 15 hours a week is enough for success. Yes, you can do this if you have a day job. Yes, you can still spend time with family and friends.
About your presenters. Jason Roberts and Rachel Schneider left the corporate world to start a mortgage company in 2001… lost it all in the crash… and bounced back to become real estate investors who have flipped nearly 400 houses.
In addition to techniques that worked for themselves, they've learned even more from their own coaching students. Now they've compiled these proven lessons into the REI Blueprint to share with you.
This FREE Main Event with Jason and Rachel comes with their FREE bonus: a Probate Seller Property Questionnaire so you can make an offer on the spot.
JASON AND RACHEL SAY: "One of the keys to success in getting a house under contract is to make an offer on the spot. But how do you know what is a reasonable offer when you just looked at the property? What if you forget to ask something and it winds up costing you an arm and a leg in unforeseen costs?
"The answer: our Probate Seller Property Questionnaire. Knowing as much about the property before you even arrive allows you to do all the leg work before your appointment.
"Now when you get to the house you can make an offer on the spot. No going back to your office and worrying about another investor sneaking in an offer before you can get yours emailed!
"A great property questionnaire is one of the keys to the success of our business. We'll share it with everyone who attends the Baltimore REIA Main Event on Thursday, November 16. So make sure you are there to get this invaluable document!"
This special Main Event is FREE for members and non-members alike. But seating is limited, so register now to lock in your place:
Don't miss this Main Event — or any Main Event. It's always on the third Thursday of the month. HINT: Use the "repeat" function on your smartphone calendar to set the Main Event for every month.
Be sure to take advantage of the education and networking each month at our flagship event. See you every third Thursday!

A typical Main Event at Baltimore REIA.
If you're not in this photo, you should be!
You'll enjoy savings on our meetings and events all year long… vendor discounts including a 2% rebate from Home Depot… and FREE access to the content of $197 worth of DVDs from our own experts.
****************
Get here at 6:30 sharp for the Newbie Meet & Greet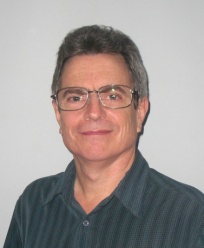 Hosted by David Page. Want to know more about Baltimore REIA or real estate investing? David Page has the answers or can direct you to someone who does. Veterans are welcome as well, to ask any questions or share their wisdom.
Our Main Event is 6:30 p.m. on the third Thursday of each month at the Sheraton Baltimore North, 903 Dulaney Valley Rd., Towson, MD 21286.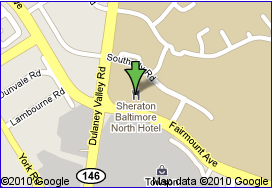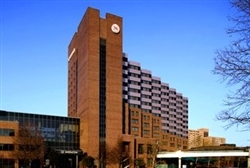 You'll enjoy our great meeting place with plenty of parking — now FREE for every Main Event.
When you enter the garage you'll receive a ticket. Take it to the front desk, say you're with Baltimore REIA, and they'll validate your ticket.