What a way to start the new year!
Enjoy 3 money-saving, money-making presentations at our next
MAIN EVENT

Jeff Cohen on the new tax law: how it affects you and steps you can take to slash your taxes.
Joe DiMaggio and Larry Blizzard on secrets you can put to work now on the road to becoming a millionaire.
Mimmo La Marra on how to maximize your member benefits for major savings.
Join us at the Sheraton Baltimore North in Towson, Thursday, January 18, 6:30 to 9:00 p.m.
FREE admission for members. Just $19 for guests. If this is your first meeting with Baltimore REIA, get a free pass.
New to investing?
Be here at 6:30 sharp for the
Newbie Meet & Greet.

A typical Main Event at Baltimore REIA. Join us for education, networking, and fun!
Our first Main Event of the year brings you 3 vital presentations from our own local experts.
Get an update on the new tax law from CPA Jeff Cohen. What can you do to benefit most from the changes? Find out from Jeff, a CPA who specializes in working with real estate investors.
Jeff also teaches our "Smart Tax Strategies" class, coming up on January 28. That's a Sunday, but there's no football that day. Come and learn how to slash your taxes instead!
Get millionaire secrets from Joe DiMaggio and Larry Blizzard. These veteran investors have seen and done it all on the road to riches. They'll share a few of their top secrets with you right at this meeting.
Let Mimmo La Marra help you make the most of Baltimore REIA benefits. Savings on our meetings and classes… resources in our members-only library… discounts at Home Depot and more. If you're already a member, discover how to get all the benefits you're entitled to. Not a member? Discover why you should be!
Mimmo is a moderator of our Meal 'n' Deal Meeting and is fast becoming one of the Baltimore REIA's most successful investors. Our member benefits have helped him — find out how they can help you!
Like all of our Main Events, this one is
FREE for Baltimore REIA members.
You'll enjoy savings on our meetings and events all year long… vendor discounts including a 2% rebate from Home Depot… and FREE access to the content of $197 worth of our exclusive DVDs.
Everyone is welcome at Baltimore REIA. Get here at 6:30 sharp for the Newbie Meet & Greet.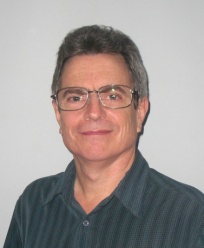 Hosted by David Page. New to Baltimore REIA? New to investing? Join us from 6:30 to 7:00 for our Newbie Meet & Greet. Learn more about the club and feel free to ask any question about real estate investing. We're an association of investors, for investors. In other words, we're here for you.
Come and get the networking and real-world education you need to build wealth. Bring your business cards — you may find a deal right at this meeting!
Our Main Event is 6:30 p.m. on the third Thursday of each month at the Sheraton Baltimore North, 903 Dulaney Valley Rd., Towson, MD 21286.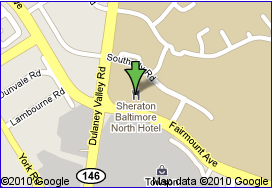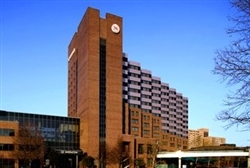 You'll enjoy our great meeting place with plenty of parking, FREE for our attendees!
When you enter the garage you'll receive a ticket. Take it to the front desk, say you're with Baltimore REIA, and they'll validate your ticket.
We'll see you at the Main Event!
P.S. Baltimore REIA's Inner Circle program gives you one-on-one mentoring to help accelerate your success. Check it out.
Have you joined our Facebook Community? You can post deals, find deals, ask questions, and get answers. You'll also get a freebie every Friday. Join the community now.