Watch for our next event on March 15.
Here's what attendees enjoyed at our previous meeting:
---
Learn powerful strategies from 2 of the region's top experts at our next
MAIN EVENT
Special presentations by veteran investor Bill "Big Dog" Fell and tax lien expert Anthony Onwuanibe
Join us at the Sheraton Baltimore North in Towson, Thursday, February 15, from 6:30 to 9:00 p.m.
FREE admission for members. Just $19 for guests. If this is your first meeting with Baltimore REIA,

get a free pass.
New to investing?
Be here at 6:30 sharp for the
Newbie Meet & Greet.

A typical Main Event at Baltimore REIA. Join us for education, networking, and fun!
Our next Main Event brings you vital knowledge from 2 of the top experts in our market.
1. Discover the power of owner financing from Bill Fell, the "Big Dog" of Baltimore REIA. An investor for more than 40 years, Bill always wows the audience with his knowledge.
At our Main Event he'll show you how owner financing lets you pay virtually any price for a buy-and-hold property and still make a profit. This technique can give you a big advantage in today's competitive market. Simply pay the owners what they want — and get that house!
Plus, Bill will explain why you always need to make 2 different offers on a property.
Want more wisdom from the Big Dog? Take our "Start Me Up" class with Bill on Saturday the 17th. Sign up by the 11th to save $100 with the early-bird discount.
2. Get the basics and the latest news on tax lien investing from Anthony Onwuanibe. An attorney and owner of Golden Trust Title & Escrow, Anthony specializes in helping you navigate the complexities of tax lien investing. At our Main Event you'll discover:
What a tax sale is. The time to learn is now, because area tax sales start in May.


An overview of the process. From bidding to buying the lien to getting the property.


Recent changes you must know about. Because it's essential to keep up with the rules if you want to succeed.
Once you know the why of tax lien investing, you'll want to learn all about the how. Plan to attend Anthony's new class on Saturday, March 10. Mark your calendar now and watch for details, including the early-bird discount.
Why you belong at this event. If you've heard Bill or Anthony or both of them before, you know these guys always deliver great information. If you haven't, it's time you got acquainted with these experts and the wealth of knowledge they can offer you. We'll see on Thursday the 15th!
Like all of our Main Events, this one is
FREE for Baltimore REIA members.
You'll enjoy savings on our meetings and events all year long… vendor discounts including a 2% rebate from Home Depot… and FREE access to the content of $197 worth of our exclusive DVDs.
Everyone is welcome at Baltimore REIA. Get here at 6:30 sharp for the Newbie Meet & Greet.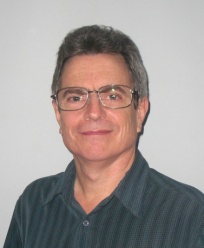 Hosted by David Page. New to Baltimore REIA? New to investing? Join us from 6:30 to 7:00 for our Newbie Meet & Greet. Learn more about the club and feel free to ask any question about real estate investing. We're an association of investors, for investors. In other words, we're here for you.
Come and get the networking and real-world education you need to build wealth. Bring your business cards — you may find a deal right at this meeting!
Our Main Event is 6:30 p.m. on the third Thursday of each month at the Sheraton Baltimore North, 903 Dulaney Valley Rd., Towson, MD 21286.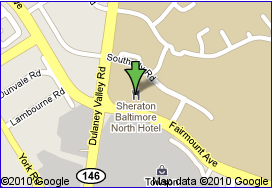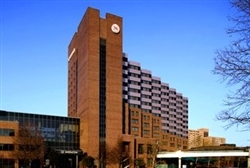 You'll enjoy our great meeting place with plenty of parking, FREE for our attendees!
When you enter the garage you'll receive a ticket. Take it to the front desk, say you're with Baltimore REIA, and they'll validate your ticket.
We'll see you at the Main Event!
P.S. Want text reminders so you never miss a meeting? Text "

reia

" to 21000.
Baltimore REIA's Inner Circle program gives you one-on-one mentoring to help accelerate your success. Check it out.
Have you joined our Facebook Community? You can post deals, find deals, ask questions, and get answers. You'll also get a freebie every Friday.