Watch for our next event on August 17.
Here's what attendees enjoyed at our previous event:
---
Want to save big on taxes… on building materials… on membership in Baltimore REIA? Don't miss our next

Special presentation by CPA Jeff Cohen: "The 7 Things You Must Do NOW to Save on This Year's Taxes."
PLUS: New savings program with Home Depot, Lowe's, and dozens more vendors.
PLUS: Limited-time discount on Baltimore REIA membership.
If you like saving money, this is our most important Main Event ever!
When you save money, it's like making money — with zero effort! Attend our Main Event on Thursday, July 20, and we'll show you 3 big ways to save:
Save on taxes. Jeff Cohen is our go-to CPA for real estate tax savings. In fact, most of his clients are real estate investors. His tax class in January was a big hit, and now Jeff will share 7 strategies you can implement to save on this year's taxes.

Save on building materials and more. Our new savings program brings you discounts at bothHome Depot and Lowe's, plus Realeflow and dozens of other vendors. It's only for Baltimore REIA members.

Already a member? Get here early on Thursday and we'll help you sign up for savings at both Home Depot and Lowe's.

Save on Baltimore REIA membership. Our membership fee will go up soon, but you can lock in the current price for another year. Better still, sign up for 2 or 3 years and save even more.
Don't miss this Main Event — or any Main Event. It's always on the third Thursday of the month. HINT: Use the "repeat" function on your smartphone calendar to set the Main Event for every month. Set reminders, too.
That way you'll be sure to take advantage of the education and networking each month at our flagship event. See you every third Thursday!
Like all of our Main Events, this one is FREE for Baltimore REIA members.
Guests pay just $19. You can pay at the door, or better still, sign up online and lock in your place.
You'll enjoy savings on our meetings and events all year long… vendor discounts including a 2% rebate from Home Depot… and FREE access to the content of $197 worth of DVDs from our own experts.
Get here by 6:30 sharp for this special event! We'll have folks on hand to help you get the new discounts at both Home Depot and Lowe's.
With these new discounts, it's easy to save hundreds, even thousands of dollars over the course of a year. Only Baltimore REIA brings you discounts at both of these premier vendors.
New to Baltimore REIA? New to investing?

David Page, our Marketing Director and a veteran investor, will answer your questions about real estate investing and about Baltimore REIA, including our new discount program and the many other benefits.
Our Main Event is 6:30 p.m. on the third Thursday of each month at the Sheraton Baltimore North, 903 Dulaney Valley Rd., Towson, MD 21286.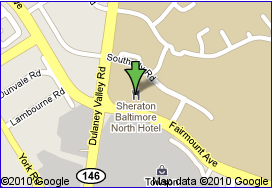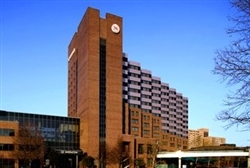 You'll enjoy our great meeting place with plenty of parking — now

FREE

for every Main Event.
When you enter the garage you'll receive a ticket. Take it to the front desk, say you're with Baltimore REIA, and they'll validate your ticket.