Watch for our next event on July 20.
Here's what attendees enjoyed at our previous event:
---
Our special Main Event next Thursday is FREE for all — set your calendar now! See below for details on the Saturday workshop, too.
Yes, you can learn how to grow your wealth and create huge cashflow with apartment buildings. Don't miss our FREE
MAIN EVENT
Special presentation by Nicheole Amundsen, an investor with a multi-million dollar portfolio spread across 11 states.
This special Main Event is FREE for all attendees!
PLUS: get even more wealth-building wisdom from Nicheole at her "Commercial Property Cashflow" Workshop on Saturday, June 17, 9:00 a.m. to 1:00 p.m., at the Best Western Plus Hotel & Conference Center, 5625 O'Donnell St., Baltimore, MD 21224 (at the Baltimore Travel Plaza, with easy access just off I-95).
Why buy one house at a time when you can buy apartment buildings for huge cashflow every month? Can you learn how to do it? Absolutely!
Start by attending our FREE Main Event with veteran commercial property investor Nicheole Amundsen. Nicheole will show you how she invests in apartments, plus self-storage facilities and mobile home parks, all proven money-makers that generate huge cashflow.
You'll discover how to leverage your time and effort to start building your property empire fast. Plus, Nicheole will share fascinating real-world case studies to enhance your understanding. You'll discover:
What Nicheole buys and why. It starts with finding markets that are emerging or in turnaround. Example: Pittsburgh, where Nicheole saw the writing on the wall and bought a portolio of single-family houses and duplexes. (When you buy a bunch of them at once it's still considered commercial investing.)

Over a period of 8 years, Nicheole boosted the total value from $950,000 to over $2,000,000, with annual cashflow of $99,000. How did she make it happen, and how could you do something similar? Find out at the FREE Main Event!

How it works with a big deal. Sometimes Nicheole goes out-of-state to grab a super deal. Case in point: her 302-unit apartment building in Portland, Oregon. She'll show you the kind of due diligence it required, plus the creative financing she put together to take possesion. Yes, as prosperous as Nicheole is, she still borrows money to do deals (and you may do the same).

In this case it paid off handsomely, as she repositioned the building, which increased the value from $8,900,000 to about $13,500,000, with annual cashflow of $540,000. Is it practical for youto consider such a sizable deal? If the market is right… and the property is right… and the numbers are right… you bet it is. Come to our FREE Main Event and start thinking BIG!

How it works with smaller properites. Starting small can be a good way to get your feet wet with commercial investing. Nicheole shows you what's different compared to large properties, what's the same, and how it worked with a 15-unit apartment building she bought 10 years ago in West Virginia. The building came with a bar, too.

Cashflow is only about $12,000 a year, but the annual cash-on-cash return is over 30% based on the modest amount of money Nicheole has in the deal. How would you like to start with a deal like that one… then build your portfolio with several more… and move on to larger deals? Would that change your life for the better? Then you'd better attend this FREE Main Event!
About your presenter. With 16 mobile home parks, 4 self-storage facilities, and more than 30 apartment buildings, Nicheole Amundsen owns thousands of units. Some of her businesses are owned with partners who have come from her classes. Her "Proven Profits From Commercial Properties" class comes your way in July.
Nicheole only shares her secrets every 2 or 3 years. Education on commercial properties is hard to find, and this is the first time ever we've offered a FREE Main Event so you can discover the life-changing investment strategies Nicheole will share with you. Don't miss this opportunity!
P.S. One more reason to attend this Main Event: you'll be among the first to learn about exciting new membership benefits from Baltimore REIA. We're bringing you discounts on many more vendors, including some of the biggest names in the business.
That's all happening on Thursday night the 15th. Here's what's coming on Saturday the 17th…
off the price at the door!
It takes more than an evening for Nicheole to even begin to share her commercial investing strategies with you. Join her on Saturday for hours of powerful content, including:
Some of today's best commercial markets. They're not on most people's radar yet, but they're on Nicheole's — and they'll be on yours!




How to identify market cycles and where your market fits — so you know if you should dive in or run as fast as you can.




How to get started with small properties in your market — the key numbers and a quick "sniff test."




More about Nicheole's Oregon deal… how it fits into her overall portfolio… how the cashflow has improved… how to get from where you are today to the kind of success Nicheole has achieved.




The importance of due diligence, so you don't get in trouble… what you can fix and what you can't.




Quick nuggets on raising private money… getting loans… finding deals… negotiating deals… creative buying strategies… closing deals… managing property managers… budgeting… running your business like a business… and more.
BONUS: Get Nicheole's 25-page
"Due It Right" due diligence checklist, a vital document whether you're buying a 2-unit duplex or a 200-unit apartment tower. A $199 value, yours FREE for attending the workshop!
The cost for Nicheole's Workshop? A mere $29 for Baltimore REIA members and $49 for non-members. But it's $20 more if you wait until the day of the event and pay at the door.

Sign up now for this limited-seating event

.
Registration begins at 8:30, so get there early, grab a good seat, and do some networking. Nicheole's presentation starts at 9:00.
You'll enjoy savings on our meetings and events all year long… vendor discounts including a 2% rebate from Home Depot… and a FREE welcome kit with $197 worth of DVDs from our own experts.
Everyone is welcome at our Main Event. Get here at 6:30 for your choice of two kickoff events!
New to Baltimore REIA? New to investing?

Join us from 6:30 to 7:00 for our

Newbie Meet & Greet

. David Page, our Marketing Director and a veteran investor, will answer any question about the club or about real estate investing. If David doesn't know the answer, he'll help you find someone who does.
Have a question about rehabbing? Mosey over to Chuck's Rehab Corner and tap the wisdom of Chuck Edwards, a rehabber with dozens of projects to his name.
Take full advantage of our Main Event. Get the knowledge and networking you need to build wealth. Bring your business cards — you may find a deal right at this meeting.
Baltimore REIA is an association of investors, for investors. We're here for you. See you soon!
Our Main Event is 6:30 p.m. on the third Thursday of each month at the Sheraton Baltimore North, 903 Dulaney Valley Rd., Towson, MD 21286.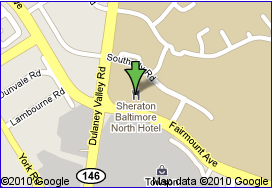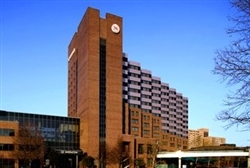 You'll enjoy our great meeting place with plenty of parking — now FREE for every Main Event.
When you enter the garage you'll receive a ticket. Take it to the front desk, say you're with Baltimore REIA, and they'll validate your ticket.