If only I knew what to do next.
I've heard that real estate investing can help me make money fast, build long-term wealth, even quit my job.
I've heard those commercials from guys who come to town and invite me to some free event.  I've also heard they want me to spend tens of thousands of dollars on some program.
Isn't there a way I can get help without spending every cent I have?
There must be people here in the Baltimore area who can teach me.  People who know what works here.
Besides the knowledge I need for investing in real estate, can they help me get the funding I need?
And how about deals on real estate?  Where do I
find good deals?  How will I know a good deal when I see it?
I need help — the¬†right help.
  
What should I do next?  
  
 
 
Join the
Baltimore REIA
Inner Circle 
 
With
one-on-one, personal guidance from 
local experts
to boost your success.
 
Strictly limited to 20 members.
 
  
We've all heard that little voice in our heads.¬† The one that says, "I'm¬†eager to succeed… and I'm willing¬†to put in the work… if only I knew how to get started!¬† Where can I¬†get help?"¬†
Now there's an answer: the Baltimore REIA Inner Circle.  It gives you an advantage only Baltimore REIA can provide, because only Baltimore REIA brings you such a team of

local experts

.
These are¬†people¬†who know not only real estate investing, but also the ups and downs, ins and outs of our regional market…
…people who can help you find the right direction and steer you away from costly mistakes…
…people who are succeeding where¬†and when you¬†want to succeed:¬†here and now.
Best of all, they're with Baltimore REIA, an association of investors, for investors.  We've been helping each other succeed for more than 25 years. 
 
Now we're ready to help you.
  
What you get as a member of the Inner Circle
 
 The main thing you want: truly personal, one-on-one guidance
 
Want a pair of more experienced eyes to review the numbers on a deal you're thinking about? 
Want someone to visit a property with you — someone who likely has bought a similar property and knows what to look for — both the advantages and the landmines?
Want to consult with a professional on tax strategies or property management?
Our experts will be here to help you, with

a generous number of hours budgeted just for you

. 
We're limiting this new program to 20 members to ensure we have the bandwidth to give you the attention you deserve.  You'll have access to all of our experts by phone or email.
Who are the experts?¬† Not some guys in a call center in Utah who don't know Canton from Catonsville.¬† You'll be working with full-time, local professionals — the same folks who moderate Baltimore REIA meetings and teach our¬†classes.¬†¬†¬†
  
Jump-start your success with intensive 
one-on-one strategy sessions 
  
Your personalized membership kicks off with two strategy sessions with your Inner Circle Mentor, an expert assigned to guide you.  Together, you and your Mentor will develop your goals, plus a strategy tailored to help you reach them.
Do you want long-term wealth from rentals?  Big paydays from rehabbing?  Quick cash from wholesaling?  All of the above? 
What are your current strengths and resources?  What must you learn to move ahead?  What's your next step?  You and your Mentor will figure it out. 
Who will be your Mentor?  We'll figure that out based on your application.  This isn't a one-size-fits-all program.  It's about what fits your needs.
 
 
  
Additional support with exclusive Inner Circle meetings, hot tips, and access to our experts
  
 
Every month our Inner Circle members will meet in the Baltimore metro area, so we can hold each other accountable and offer mutual support. 
We may bring in different experts to share strategies with you.  Or meet at a property that's being rehabbed so you can see the process first-hand.  Or visit a property on the market that you may wish to buy.
Plus, every so often you'll receive an email with a hot tip, a news item, or video to help you learn and grow faster.
You'll also have access to our experts via email and phone.  Not just your Inner Circle Mentor, but all of our experts.  So you can get help from the expert best qualified to answer your questions and help with your strategy.
   
  
Our 7 cutting-edge classes, including the NEW wholesaling class, for a solid educational foundation
 
How can you get the most from our experts?  By getting educated and asking smart questions!  That's why the Baltimore REIA Inner Circle program includes all 7 of our cutting-edge classes: 
 
 
"Start Me Up."
  Bill Fell, the "Big Dog" of Baltimore REIA, has presented this class many times, and it just keeps getting better.  It's a full weekend of full immersion in the business basics of real estate investing: contracts, insurance, financing, you name it.  You leave this class with the knowledge and documents to do your first deal or make your next deal better.  
Learn more about this class.
  
  
"The Real Estate Rental Cash Machine."
Known as "The Baltimore Real Estate Diva" because she buys houses like other women buy shoes, Janet Tonkins has nearly 100 properties in her rental portfolio.  She'll show you how to find properties, rehab them economically, and rent them quickly for huge cashflow.
Learn more about this class

.
 
"Street-Smart Secrets for Creating Wealth and Cashflow Now." 
It's a long title for a one-day class, but this class packs a lot into one day!  "Lucky Larry" Blizzard and Baltimore REIA Executive Director Joe DiMaggio show you how to find deals, negotiate with sellers, and get a property under control.  Includes live calls to actual seller leads! 
Learn more about this class

.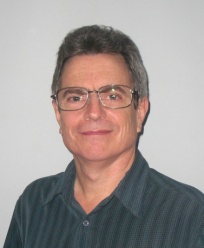 "Rehabbing for Big Rewards."
  Chuck Edwards and David Page have flipped more than 100 properties between them.  Learn their tips for choosing a good property to rehab, what renovations to make (and how to avoid over-improving), and red flags to watch out for. 
Learn more about this class.  
 
  

"Smart Tax Strategies."
  CPA Jeff Cohen helps you minimize your tax burden, starting with choosing the right business entity for your investing strategy.  It has big implications for protecting you against liability, too.  The majority of Jeff's clients are real estate investors, so he knows our business as well as his.
Learn more about this class

.
  
 
"All About Funding."
¬† Gary Kenner and Jack Kiley team up to show you the money¬†you need to do deals.¬† Gary is an experienced lender and an investor in his own right.¬† Jack is the managing partner of MidAtlantic IRA, a self-directed IRA custodian.¬† Together they'll show you how to¬†tap into other people's money¬†— from banks, hard money lenders, and private people.¬†
Learn more about this class

. 
 
"NEW: Wholesaling for Fast Cash."  
Larry Blizzard and Everson Travers, Jr. show you how to get a property under contract, assign that contract to a rehabber or buy-and-hold investor, and get a check for thousands of dollars at closing.  This low-risk, rapid-reward strategy is ideal for new investors. 
Learn more about this class.
 
  
What if you can't attend one of the classes?  No problem.  You can take the class when it repeats.
 
What if you've already taken a class?  Take it again!  All of our classes are worth taking more than once.
 
Even more experts to work with you
  
In addition to our class instructors, three of the full-time professionals who moderate our monthly meetings will be available to help you:
 

Addy Watson.¬† Addy is a realtor who understands and actually likes working with investors — imagine that!¬† Whether you're buying or selling, she's great at doing accurate comps and advising you on what features are most wanted by buyers.
 
Michelle Yang.¬† Michelle is a full-time property manager who can help you determine what your buy-and-hold properties will rent for… how to qualify tenants… how to make sure your properties meet code… and much more.
 
Denise Uhrin.  Denise is a buy-and-hold investor with a growing portfolio.  She knows how to buy properties cheap, fix 'em up right for a low cost, and get high rents.  Result: major cashflow!
Have you been counting? That's 13 experts in all!
 
 
You may even be able to team up with an expert on a deal
  
Some of our experts are open to deal sharing, especially on rehabs, as consultants from start to finish.  It will be your deal, but you'll have help along the way.  When you're a new investor, that can help you sleep better, too!
  
  
Who the Inner Circle is for 
 
The Inner Circle is

ideal for new investors

who want to get real estate investing right¬†— right from the start.¬† You'll learn what has worked for others and — just as important — you'll learn about the expensive mistakes they have¬†made but you will avoid.
It's also excellent for investors with modest experience

 who want to explore new strategies, learn from others, and become even more successful.
If you've read this far, the Inner Circle is probably

right for you

.
 
   
 
 
Perhaps you've looked into real estate education elsewhere.  It usually costs $20,000 to $50,000 or even more.  One guy told us he spent $100,000 on education and still hadn't done a deal!
Stories like that make us sad — and mad.¬† What good is knowledge without action?¬† So we created the Inner Circle to help you get educated and get going on the way to your successful investing career.
Before we tell you how much the Inner Circle costs, or perhaps we should say how little (because it's far less than the amounts shown above), we want to make sure the program is right for you and you're right for the program. 
As affordable as this program is, it still isn't for everyone.¬†¬†It requires a commitment of time and effort.¬† We only want people who are serious about succeeding.¬† If that describes you…
  
so we can see if you and the Baltimore REIA Inner Circle are right for each other. Then we'll get back to you.
 
Remember, we will accept only 20 members.  If you want one of them to be you, the time to act is now.
P.S.  One more thing the Inner Circle gives you: the Baltimore REIA "Peace of Mind" Promise.  We'll tell you about it when we talk.