Enrollment is open for the NEW Inner Circle. Space is limited — act now!
How much wealth do you want?
Wealth to pay your bills, quit your job, change your life?
There's no limit when you join the Baltimore REIA
Better than ever, with one-on-one guidance from your own Personal Mentor to boost your success.
You want the wealth that real estate investing can bring you — and the success and freedom that come with it.
Maybe you want to wholesale properties for fast paydays of $5,000, $10,000 or more…
…or do rehabs and pocket $30,000 apiece…
…or build a rental property empire that brings you $500 or more from every house, every month…
…or you want to do it all — and do it with other people's money.
But how can you get the help you need, get going, and make fast progress?
Now there's an answer: the Inner Circle. It gives you an advantage only Baltimore REIA can provide, because only Baltimore REIA brings you such a team of

local experts

.
These are people who know not only real estate investing, but also the ups and downs, ins and outs of our regional market…
…people who can help you find the right direction and avoid costly mistakes…
…people who are succeeding where and when
you want to succeed: here and now.
Best of all, they're with Baltimore REIA, an association of investors, for investors. We've been helping each other succeed for more than 25 years.
Now we're ready to help you.
The Inner Circle gives you one-on-one guidance from your own Personal Mentor.
Want help developing a real estate investing strategy to meet your goals?
Want an expert to review your numbers and make sure you haven't left something out?
Want a second opinion on a deal before you pull the trigger?
Good news:

the Baltimore REIA Inner Circle now gives you a Personal Mentor

who will guide your progress… hold you accountable… and gently but firmly urge you to grow and succeed.

Y
ou can thank our previous students for this new direction. They suggested we add more structure to make the program even better. And so…
Every week for 20 weeks, you'll have a Personal Mentoring session. The first session will be in person, so you and your Personal Mentor can get acquainted. Then you'll have weekly calls to help you stay on track and get answers to any questions.
Of course you'll also have access to your Personal Mentor for quick calls or emails between your weekly sessions.
Your Personal Mentor also gives you access to our entire team of experts. Some of our experts specialize in rehabbing, rentals, wholesaling, or funding. Whatever your investment strategy, we want you to have the best advice available. You can swap any of your weekly mentoring sessions for a session with one of our other experts.
Who are the Baltimore REIA experts? Not some folks in a call center in Utah who don't know Canton from Catonsville. You'll be working with full-time, local professionals — the same experts who moderate Baltimore REIA meetings and teach our classes.
This high level of personal attention from local experts is why membership in the Inner Circle is limited. We want to ensure we have the bandwidth to give you the attention you deserve.
You also get the education you need, with 7 cutting-edge classes, complete with documents to do your deals.
Success in real estate investing requires a solid foundation of knowledge. That's why the Baltimore REIA Inner Circle program includes a full curriculum of classes.
You'll take the classes over the course of your 20 weeks of Personal Mentoring sessions. Each class covers far more material than we can possibly discuss here. But here's a quick summary, with links so can see the details:
"Start Me Up."
Bill Fell, the "Big Dog" of Baltimore REIA, immerses you in the numbers of real estate investing. So you can truly understand your costs… avoid financial pitfalls… open your mind to creative financing… and gain confidence to do deals. Not a math whiz? No worries. Bill gives you a FREE real estate calculator and shows you how to use it.
Learn more about this class.
"The Real Estate Rental Cash Machine." Known as "The Baltimore Real Estate Diva" because she buys houses like other women buy shoes, Janet Tonkins has nearly 100 properties in her rental portfolio. She'll show you how to find properties, rehab them economically, and rent them quickly for huge cashflow. Learn more about this class.
"Street-Smart Secrets for Creating Wealth and Cashflow Now." It's a long title for a one-day class, but this class packs a lot into one day! "Lucky Larry" Blizzard and Baltimore REIA Executive Director Joe DiMaggio show you how to find deals, negotiate with sellers, and get a property under control. Includes live calls to actual seller leads! Learn more about this class.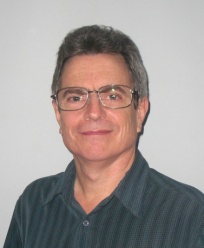 "Rehabbing for Big Rewards." Chuck Edwards and David Page have flipped more than 100 properties between them. Learn their tips for choosing a good property to rehab, what renovations to make (and how to avoid over-improving), and red flags to watch out for. Learn more about this class.

"Smart Tax Strategies."

CPA Jeff Cohen helps you minimize your tax burden, starting with choosing the right business entity for your investing strategy. It has big implications for protecting you against liability, too. The majority of Jeff's clients are real estate investors, so he knows our business as well as his. Learn more about this class.
"All About Funding." Gary Kenner and Jack Kiley team up to show you the money you need to do deals. Gary is an experienced lender and an investor in his own right. Jack is the managing partner of MidAtlantic IRA, a self-directed IRA custodian. Together they'll show you how to tap into other people's money — from banks, hard money lenders, and private people. Learn more about this class.
"Wholesaling for Fast Cash." Larry Blizzard and Everson Travers, Jr. show you how to get a property under contract, assign that contract to a rehabber or buy-and-hold investor, and get a check for thousands of dollars at closing. This low-risk, rapid-reward strategy is ideal for new investors. Learn more about this class.
What if you can't attend one of the classes when it's scheduled? No problem. You can take the class when it repeats.
What if you've already taken a class? Take it again! All of our classes are worth taking more than once. Or if you prefer, we'll give you a discount off the Inner Circle program cost.
Even more experts to work with you.
In addition to our class instructors, three of the full-time professionals who moderate our monthly meetings will be available to help you:

Addy Watson. Addy is a realtor who understands and actually likes working with investors — imagine that! Whether you're buying or selling, she's great at doing accurate comps and advising you on what features are most wanted by buyers.
Michelle Yang. Michelle is a full-time property manager who can help you determine what your buy-and-hold properties will rent for… how to qualify tenants… how to make sure your properties meet code… and much more.
Denise Uhrin. Denise is a buy-and-hold investor with a growing portfolio. She knows how to buy properties cheap, fix 'em up right for a low cost, and get high rents. Result: major cashflow!
Have you been counting? That's 13 experts in all!
Exclusive group meetings—forever!
Once a month Inner Circle members will meet in person (along with one of our experts) to share ideas and challenges. You'll be welcome at our monthly group meetings for as long as there's an Inner Circle.
Want to partner on a deal?

Team up with an expert.
Some of our experts are open to deal sharing, especially on rehabs, as consultants from start to finish. It will be your deal, but you'll have help along the way. When you're a new investor, that can help you sleep better, too!
Who the Inner Circle is for.
The Inner Circle is

ideal for new investors

who want to get real estate investing right — right from the start. You'll learn what has worked for others and — just as important — you'll learn about the expensive mistakes they have made but you will avoid.
It's also excellent for investors with modest experience

who want to explore new strategies, learn from others, and become even more successful.
If you've read this far, the Inner Circle is probably right for

you

.
On top of all that, the Inner Circle is an exceptional value.
Maybe you've looked into real estate education elsewhere. It usually costs $20,000 to $50,000 or even more. Some people have told us they spent $100,000 on education and still hadn't done a deal!
Stories like that make us sad — and mad. What good is knowledge without action? So we created the Inner Circle to help you get educated and get going on the way to your successful investing career.
Before we tell you how much the Inner Circle costs, or perhaps we should say how little (because it's far less than the amounts shown above), we want to make sure the program is right for you and you're right for the program.
The Inner Circle requires a commitment of time and effort. We only want people who are serious about succeeding. If that sounds like you…
Remember,

the number of Inner Circle members is limited

. If you want to be one of them, the time to act is now.
P.S. One more thing the Inner Circle gives you: the Baltimore REIA "Peace of Mind" Promise. We'll tell you about it when we talk.