Watch for our next Main Event on May 9.
Here's what attendees enjoyed at our previous meeting:
---
For the first time ever, non-members are invited to attend our Meal 'n' Deal meeting and pay only the member price for the meal.
Come and get to know us!
Haven't done a deal yet? Done a few deals but struggling to move forward? Let us help you accelerate your success at our next…
Meal 'n' Deal Meeting
Veteran investors: you're invited, too!
Can't get a deal? Can't get funding? Can't get going? Attend this meeting!
For this month's Meal 'n' Deal we're calling all new investors who have run into roadblocks. Maybe you're brand new and haven't done a deal yet. Or maybe you've done a few deals but you've hit a wall.
Whatever your situation, this is your chance to ask questions of the veteran investors in the room. If veterans attend meetings like this to gain ideas from their colleagues, shouldn't you?
When you have fear of the unknown, the solution is simple: gain knowledge! Our Meal 'n' Deal Meeting is the place to do it.
Convenient location, just off I-95.
Dinner starts at 6:30 p.m. We'll dine and network for a while, and start the group discussion at 7:00.
Sign up now and lock in your place. For the first time ever — and it could be the only time ever — non-members are invited to attend without paying the $19 non-member fee. Grab this deal while you can!
The price includes a buffet dinner, complete with soft drinks. Bar drinks are extra. Can you pay at the door? Yes, if there are seats left. Best idea: sign up now…
$24 for Members and Non-Members
NON-MEMBERS, PLEASE NOTE: After you click the button, the shopping cart will say "Meal 'n' Deal Member Registration." That's okay. For our meeting on April 11, consider yourself a member!
Want to save on every meeting? Join Baltimore REIA now. You'll also save on our classes, enjoy vendor discounts including a 2% Home Depot rebate, and get a welcome kit with $197 worth of DVDs available only from Baltimore REIA.
How to find the Best Western Plus Hotel & Conference Center: It's at 5625 O'Donnell St., Baltimore, MD 21224. Just off I-95 at the Travel Plaza, with plenty of FREE parking.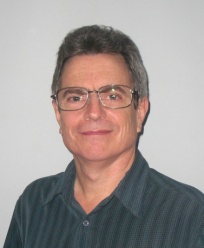 Reserve your place now!
We'll see you at the Meal 'n' Deal!
P.S. Baltimore REIA has a new Inner Circle program, with the one-on-one help our members have been clamoring for.

Check it out.